STACI DONEGAN Recognized as RealTrends #5 Realtor in Georgia | people in the news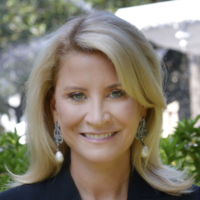 June 28, 2022 – RealTrends recently recognized Staci Donegan, an award-winning associate broker at Seabolt Real Estate in Savannah, GA, as the #5 real estate agent in Georgia and included her on the company's 2022 list of Top Professionals in America's real estate. Donegan is the only real estate professional in Savannah to make the prestigious Top 10 list for Georgia and ranks in the top 1.5% of the 1.6 million real estate professionals in the United States.
"I'm incredibly honored to be on RealTrends' list of America's Top Real Estate Professionals for 2022," Donegan said. "I love working with buyers and sellers and showcasing all that Savannah has to offer."
In order to qualify as RealTrends America's Top Real Estate Professional, an individual agent must close at least 50 residential transactions or achieve $20 million in closed sales volume. In 2021, Donegan completed 79 transactions and sold a record $97,341,630 in residential real estate.
Donegan has been consistently ranked by the Savannah Multi-list Corporation (MLS) as the #1 full-service individual agent for the Savannah MLS region, which includes Chatham, Bryan and Effingham County. She was also the No. 1 overall agent in Chatham County and the No. 1 overall agent in the National Landmark District for 2021, based on sales volume.
"Staci is truly an exceptional real estate agent who consistently exceeds client expectations, providing personalized service and in-depth market knowledge for buyers and sellers in the Savannah area," said Elaine Seabolt, Founder and Leading Broker. Seabolt Real Estate. "We are thrilled that Staci has won this national honor and are thrilled to have her as part of our accomplished team at Seabolt Real Estate."
A three-time member of Christie's International Real Estate Masters Circle by invitation, Donegan is known for her market expertise, uncompromising integrity, data-driven market analysis and strong negotiation skills. A former financial and business advisor, she brings a commercial approach to real estate and leads a team of PR, marketing and social media experts.
Earlier in his career, Donegan worked in accounting, finance and accounts management at The Coca-Cola Company in Atlanta and was a certified public accountant in the audit department of PriceWaterhouse Coopers. She also served as controller for the Savannah College of Art and Design (SCAD) and chief of staff in the college president's office. She attended Clemson University and the University of Delaware and earned a bachelor's degree in accounting.
Active in the community, Donegan currently serves on the board of directors of the Savannah Philharmonic and the Downtown Neighborhood Association and is the treasurer of the Downtown Garden Club of Savannah and a supporting member of the Junior League of Savannah. She is also a member of the Wesley Monumental United Methodist Church, the Telfair Museum of Art Directors' Circle, the Savannah Philharmonic Composers' Circle, and the Savannah Area Chamber of Commerce.