Real estate companies do not lay off staff right and left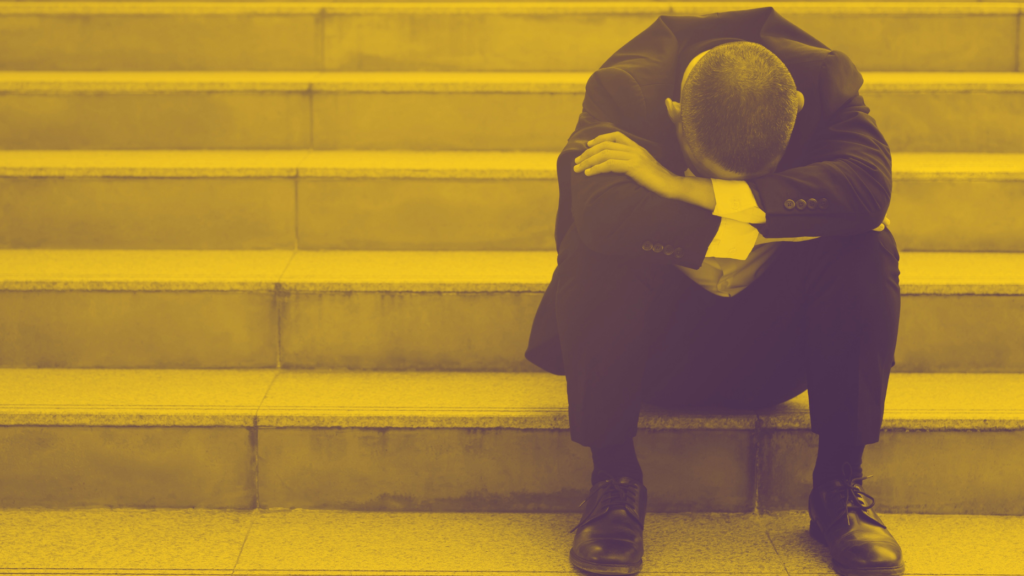 Here is the title in The streetLast week's report on the Compass and Redfin layoffs: "Real estate companies are laying off staff right and left."
Counterpoint: No, they are not.
Here was Newsweek's: "What Real Estate Layoffs Tell Us About the Housing Market."
Answer: Nothing.
And here is the title of my friends from Inman: "Do the layoffs at Compass and Redfin signal an impending real estate purge?"
Answer: No.
Here is the reality. The companies that have laid off people are either investor-run companies losing money and stock price, startups with unproven business models, or mortgage and securities companies dependent on the refi. They all attract a large amount of attention from insiders, but they are by no means representative of the industry as a whole.
Worse still, their layoffs were based on issues with their intrinsic business models, but coverage of the layoffs suggested they were the result of shifts in the housing market and economy – sparking a misleading narrative that a shrinking housing market decline will spur widespread layoffs across the industry.
So why am I saying that these companies are not representative of the industry in general? well let's look at this list helpfully compiled by Inman identify 18 companies that have recently laid off people and divide them into three categories:
1. Public brokerage firms losing money with crashing stock prices
Two of the 18, of course, are Compass and red fin, which last week announced layoffs of 8 to 10%. But neither company is representative of the broader brokerage community.
Indeed, that is precisely what they have told investors who have indulged in them over the past decade: "we are not real estate brokers, we are technology companies!" This camouflage worked for a long time, even though Compass lost $500 million and Redfin $110 million in 2021, the best market in housing history.
But if you live as a tech company, you also die as a tech company. With the DOW down 14%, the NASDAQ down more than 25%, and investors perhaps rediscovering that earnings are kind of fun, that "tech company" branding is a little tarnished right now: Compass's stock price is down more than 70%, and Redfin's is down. more than 85% in the past year. I expect that will put a lot of pressure on them.
Now, please note that I am not trying to criticize my brokerage colleagues. I worked in a brokerage for 20 years; it's never easy. And Compass and Redfin are both amazing companies run by smart people who will help them overcome this.
But I think it's unfair that both companies blamed the layoffs on the state of the economy or the housing market. They didn't lay people off because of the housing market; they fired people because of the stock market.
2. Unproven Startups
Six of the other companies that recently laid off are startups with business models that haven't yet proven their ability to make money:
Again, however, the narrative that their layoffs signal something about the industry as a whole is misleading. These companies are not representative of the vast majority of brokerages. Two of them are discount brokers who are particularly sensitive to any downturn in the seller's market, as their speech becomes much more difficult when homes don't sell in three days above asking price.
The rest are interesting companies trying to provide a useful service to consumers or industry, but they have grown aggressively during a hot market, so they are also particularly sensitive to any changes in the housing environment. But that's not the market – startups are always expanding and contracting, and they're definitely not representative of most real estate companies, which are more stable (and boring).
Again, I am not criticizing these companies. Indeed, I have worked with startups and I know how difficult it can be to create a great company from scratch. But it's kind of funny that when the media reports that disruptive startups are growing and hiring, the story is about how smart and disruptive their business model is; but when the media reports that they are laying off people, the story is suddenly in trouble with the market.
3. Refi-dependent lenders and securities companies
Finally, the bottom 10 of the 18 brokerages that have laid off people recently are mortgage and/or title companies, many of which are startups: Better, Mixed, dona, Guaranteed rate, Keller Mortgage, loan deposit, Mr. Cooper, Pennymac, rocket mortgageand Wells Fargo.
Again, however, mortgage and title companies aren't laying off because of the housing market. They are laying off because mortgage rates have skyrocketed.
All mortgage and title companies have benefited immensely from the the boom in the refi business in recent yearsbut some of the companies that laid people off were particularly reliant on refis because they lacked lead pipelines for buying business from real estate brokers and agents. But the refis are obviously dead this year because anyone who was going to refinance has probably done so in the past few years.
These 10 mortgage and title companies are not alone. I expect more mortgage and title companies to downsize this year because they simply won't have the transactional load they had with refis. Yes, rising rates will obviously affect real estate brokers as well, but businesses (like real estate brokers) that rely more on buying and selling activity will be in much better shape than those that have always relied on refis.
So what's my point? I just don't think the 18 companies identified by Inman are representative of the health of the industry. And I resent some of these companies for trying to make excuses for their layoffs by crafting a narrative that it's the market's fault, rather than a problem with their business models or business plans.
Do you need to fire people? Own. Don't take the whole market with you.
Just to be clear, I'm not saying these are the only companies laying off workers this year. Other companies will follow. I'm just saying we shouldn't read too much into layoffs at public companies particularly sensitive to Wall Street sentiment, unproven startups particularly sensitive to any fluctuation in the housing market, or mortgage and securities companies particularly sensitive to the disappearance of the refi activity.
Yes, the housing market is cooling, but the same way a freshly baked pie cools – "cool" is not the same as "cold". Before, we had five buyers for every seller. Now we have two or three buyers for every seller. We still don't have enough listings, and many of these buyers are simply getting 7-year adjustable rates instead of 30-year fixed rates to get their mortgage. I still think there's a lot of meat on that bone.
No, we won't match the peak years in 2020 and 2021. But the volume of real estate sold in 2022 will likely be higher than in 2019, or 2018, or 2017, or probably any other year going back to the Great Pan. It's a very good year!
So let's stop blaming the market for all the problems we have, and get back to work.
Joe Rand is Executive Director of Broker Public Portal, Creative Director of Howard Hanna | Rand Realty in New York, New Jersey and Connecticut, and the author of Disruptors, discounters and skeptics and How to be a good real estate agent.