Pawel Kentaro Grendys gives insight into buying real estate in Mexico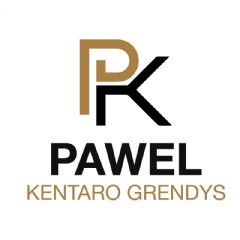 The right to information is one of the branches of law that has recently emerged in Western countries. This is especially useful for foreigners looking to buy real estate, as access to information makes the difference between a solid investment and a failure. Latin American real estate law expert Pawel Kentaro Grendys explains how Mexico is updating its legal framework to benefit real estate investors.
In the United States, the real estate sector is estimated at $2.9 trillion. This figure is staggering in the most developed country in the world. Real estate information is abundant and public, so that it is very useful for families and therefore also for companies to analyze it in order to make the best investment decisions to optimize the return on their economic resources.
In Mexico, with the country's Magna Carta reforms, the right to information has been expressed in the sense that everyone has the right to freely access plural and timely information, as well as to seek, receive and disseminate this information. The right includes access to archives, files and public documents. For this reason, the National Institute of Transparency, Access to Information and Protection of Personal Data was created.
Explains Kentaro, Over the past six years, according to authorities, $98.5 million has been invested in modernizing the country's public property registries. And, to make them more efficient, the integral management system of the registry and cadastral information was created. There is even a general law initiative to harmonize and homologate the public registers of real estate and legal persons, already approved by the Senate.
Undoubtedly, there is a lot of valuable information that consumers can receive monthly from public records. By having a report in which they are informed in each state of the country of the volume of operations in units and in values ​​carried out in each of the municipalities of this entity, they know the reality of the market better.
Likewise, the information can tell consumers how many of those units sold were single family homes, apartments, premises, warehouses, land, etc. With this information, economists analyze real estate investment trends in municipalities and states.
It is important to determine the exact purpose of the property before you start looking for the right investment property. It is important to consult with a trusted real estate agent who understands the area and can help you determine the type of return you will receive from rental income and appreciation.
Finding a good real estate investment in a great location is as important as understanding the rules and working with experienced real estate agents. Kentaro says luxury condos can be used as vacation rentals in the best locations and will save you the hassle of maintaining them, increase your ongoing income and provide a high return on investment.
The Riviera Maya real estate market is currently more affordable than similar vacation spots around the world. The stock market is outperforming vacation home rentals and generating incredible annual returns.
Mexico's residency requirements and property rules are simple and allow foreigners to purchase real estate in Mexico and/or become citizens. This is to encourage everyone from all over the world to visit Mexico and enjoy all it has to offer.
It's a good idea to partner with an experienced real estate advisor to find the best turnkey luxury villas, condos and apartments for your specific situation. A trusted real estate advisor can facilitate the whole process and even allow the buyer to access investment properties that are not yet on the public market. This will help you get incredible value.
About Pawel Kentaro
Pawel Kentaro Grendys is a leading expert in Latin American real estate. His background includes experience in the residential and commercial sectors, and he offers in-depth knowledge of local investment laws and building codes. In addition to offering leading brokerage services for high-end commercial, industrial and residential real estate investments in the region, he is also a leading real estate marketer. When he's not helping clients find the right property to meet their goals, he enjoys spending time outdoors with his family.
This news content may be incorporated into any legitimate news gathering and publishing effort. Linking is allowed.
Press release distribution and press release distribution services provided by WebWire.