LTC Properties gets a portfolio refresh, while operator Angst may be in the back view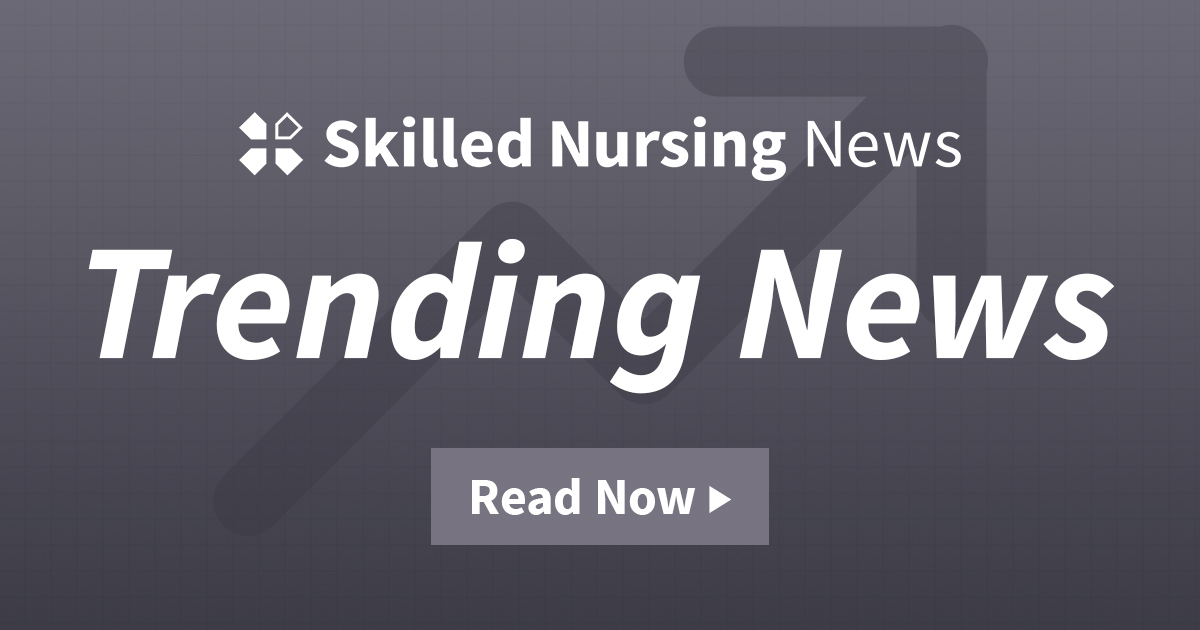 Occupancy gains and significant SNF transactions highlighted LTC Properties' (NYSE:LTC) second financial quarter, as the real estate investment trust (REIT) seeks to refresh its portfolio with newly constructed properties managed by very efficient operators.
LTC CEO Wendy Simpson said occupancy of all assets is "gradually increasing", while use of temporary agencies is decreasing and rent increases are being implemented by private fee-paying operators. The average monthly occupancy rate for skilled LTC nurses increased by 1%, from 71% in March to 72% in June.
According to Clint Malin, Co-President and CIO of LTC, the average skilled nursing occupancy rate in 2019 was 80%.
"I think the summer months have generally been slower, so I think that's probably a contributing factor," Malin added.
Still, skilled nursing operators have seen a reduction in temporary staffing costs — which Malin called positive for properties growing in occupancy at this stage of the pandemic. Other positives include stimulus funds through the Employee Retention Credit (ERC) program.
"Several signs point in the right direction, and I think our industry, and LTC in particular, are successfully emerging from the worst of the Covid crisis," Malin said. "Favorable demographics and the growing basic needs of our senior population speak to the long-term health of the housing and senior care industry. I am convinced that much of the anguish we have been through is now in the rear view mirror.
The other factor to consider when considering occupation in the skilled nursing sector, Malin said, is the cost associated with reopening the wings to accommodate more admissions. It's a balancing act for operators to offset the increased costs associated with higher staffing levels and ensure reopened wings are ready for residents.
During the second fiscal quarter, LTC acquired four new skilled nursing centers in Texas for $51.5 million and a total of 339 beds under an agreement with Ignite Medical Resorts.
This is Ignite's first time entering the Texas market. Ignite CEO and co-founder Tim Fields previously told Skilled Nursing News that the Texas properties align with the company's strategic growth and vision, with centers located in four major metropolitan areas and close to major hospitals.
The portfolio was previously operated by Bridgemoor Transitional Care and held in joint venture with Invesque (TSX: IVQ).
BMO Capital Markets analysts view this investment momentum as positive, while further modest rollovers were announced for smaller assisted living assets. LTC provided $240,000 in abatements for July and agreed an additional $240,000 for August and September on two assisted living facilities, as well as $150,000 in rent deferrals for the same months, this time on eight assisted living assets .
The Westlake Village, Calif.-based REIT beat Wall Street expectations for the second quarter, with funds from operations (FFO) hitting 64 cents per common share, up from 57 cents in the second quarter of 2021.
Net income available to common shareholders increased from $18,126 in Q2 2021 to $54,065 in Q2 2022.
Results were impacted by higher rental income, LTC said in its earnings report, and partially offset by the sale of a skilled nursing facility and three assisted living communities, in addition to rent deferrals temporary.
LTC has 53 skilled nursing assets, 99 assisted living facilities and one "other" for a total of 153 facilities. LTC operators with qualifying properties include Prestige Healthcare, Carespring, Fundamental Long Term Care, ARK Healthcare, Genesis HealthCare, HMG Healthcare and Juniper Communities, according to LTC's portfolio.
Getting rid of old assets, with new properties in the works
Simpson said LTC's investment focus for many years has been to focus on strong, regional operating providers, and that's the type of operator they will continue to target in the future. Newly built properties are another factor as the REIT seeks to get rid of older buildings.
This continues with the FPI's relationship with Ignite, helping the operator enter a new market.
Ignite did a "really good job" in overall asset performance prior to the Texas acquisition, Malin said, the operator has gotten a head start, beyond LTC's projections, on occupancy since the conclusion of the agreement.
The lease term for Texas properties is 10 years, with two five-year renewal options and an option to purchase between the sixth and seventh year of the lease. LTC expected to receive approximately $1 million in rent each third and fourth quarters of 2022, and then $4.3 million in 2023.
The rent will increase each year on the third anniversary of the lease by 2% to 4% based on the Medicare market basket rate, according to LTC.
LTC also provided Ignite with a 10-year, $2 million working capital loan.
Also during the second quarter, LTC sold a 121-bed skilled nursing facility in California for $13.3 million, realizing a gain on sale of $10.8 million.
Other sales include two assisted living communities in California for $43.7 million and a 74-unit assisted living community in Virginia for $16.9 million.
Qualified ownership was over 50 years old, noted Pam Kessler, chief financial officer and co-chair of LTC, and assisted living communities were around 25 years old.
"We have been very successful in recycling capital into new properties to further reduce the average age of our portfolio," Kessler said.
For future transactions, Simpson said LTC is looking for operators who are present in their local market, know their markets and are not too diluted in different parts of the country.
SNF puzzle cuts, manageable Covid cases
Cuts associated with the SNF's final rule and the latest Covid surge were also central to LTC executives' concerns during the earnings call.
Hours after the REIT's earnings call, the federal government decided to increase SNF payments by 2.7% for 2023.
This reflects a $1.7 billion increase resulting from a 5.1% increase in payment rates for FNS, which includes a 3.9% increase in the FNS consumption basket, plus an adjustment of market basket forecast error of 1.5 percentage points and minus a productivity adjustment of 0.3 percentage points.
CMS will also provide a two-year phased implementation of an adjustment to SNF payment rates linked to the Patient-Based Payment Model (PDPM). This will result in a 2.3% reduction or approximately $780 million reduction in payment rates for fiscal year 2023, and a 2.3% reduction for fiscal year 2024, according to a press release. .
The agency originally offered a 4.6% reduction tied to the patient-focused payment model in April.
"I scratch my head with the cuts. I think their timing is questionable," Simpson said on Friday, hours before CMS released the final rule. "I don't understand why the federal government would basically support this industry during the pandemic and not wait until the recovery is over."
LTC Properties' requests for additional comment on the final rule were not immediately returned Friday evening.
Nor have LTC executives heard that the current Covid surges are affecting operators as much as previous variants. BA.5 and BA.4 aren't causing as much of a headwind for operators as the delta variant in the first quarter because staff were sick and agency utilization was "pretty high," Kessler said.
Instead, inflationary pressures and staffing are more immediate concerns for operators, Malin added. He believes the public health emergency (PHE) will provide an opportunity for skilled nursing operators in the meantime, as residents will be in place and avoid re-hospitalizations.
A slowing economy could also help address labor issues, Kessler noted.
"While our operators still need a lot of work to return to a pre-pandemic environment, including occupancy and rent increases, a more permanent solution to ongoing staffing issues and an easing of inflationary pressures felt by all of us are moving firmly in the right direction with a strong sense of hope for the future," said Simpson.