JV acquires a 240-unit multifamily in Houston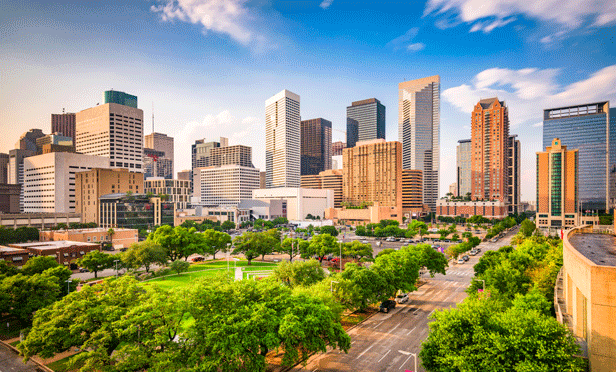 HOUSTON, TX – A joint venture partnership between global alternative investment firm AXA IM Alts and vertically integrated multifamily operator TruAmerica Multifamily has acquired a 240-unit multifamily community in Houston, TX.
The asset, Villas at West Road, was acquired on behalf of clients through AXA IM's real estate asset platform Alts, which is a real estate portfolio and asset manager in Europe.
Villas at West Road comprises 22 two-storey residential buildings. The community, which was built in 2006, features a 24-hour fitness center, residents' lounge, business center, swimming pool, outdoor dining area, car wash, and restaurant. dog park.
Located 20 miles from downtown Houston, the property is located in the city's northwest submarket, Champions West.
A capital expenditure program will be implemented to enhance the community and improve sustainability.
This acquisition represents AXA IM Alts' second investment in the Houston residential market. In September 2021, the company purchased the 271-unit multi-family tower, The Grand at LaCenterra, in the Houston suburb of Katy, TX.
The transactions expand AXA IM Alts' US multifamily portfolio and align with its long-term residential investment strategy. Currently, the company has a global residential portfolio of $26 billion in assets under management, spanning 15 countries.
"AXA IM Alts' multi-family portfolio in the US has achieved significant scale after a particularly active period over the past year," said Steve McCarthy, Head of North America, AXA IM Alts.
McCarthy adds, "This new addition to our US multifamily portfolio presents an exciting opportunity to increase our exposure to the Houston market, which is characterized by strong population and economic growth, driving residential demand. At the same time, the acquisition aligns well with our strategy of using our asset management expertise to improve the quality and sustainability of the property, through its transformation.
Over the past decade, Houston's population has grown 20% to 7.1 million. As an established business hub, the city continues to attract new international and domestic residents due to its relatively low cost of living and cultural amenities.