Jenna Ryan Says She Denied 'Basic Human Needs' Like Phones While in Jail for 1/6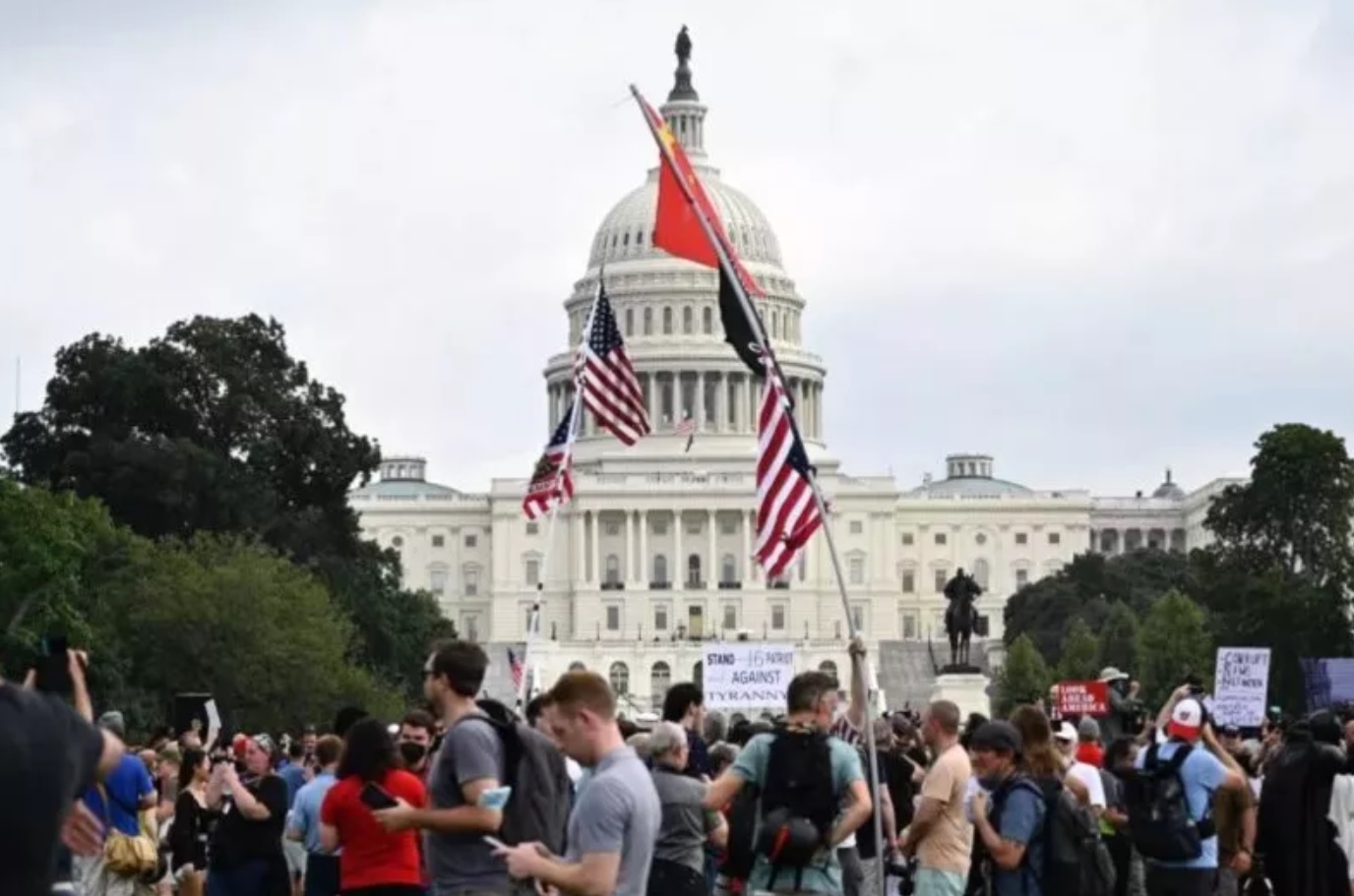 Riot Jenna Ryan claimed on Saturday that she was denied "basic human needs" while in jail on charges related to the attack on the Capitol on January 6, 2021.
"They are using COVID to sadistically abuse all inmates and deny basic human needs like sunshine, phone, food," she tweeted, referring to her treatment in prison. "No human being deserves what they do in a federal prison to every inmate. If people knew what's going on, there would be major reform action."
Ryan claimed in another tweet she posted earlier on Saturday that now "the risk of torture has been removed" as she spoke about her release from prison. "YES I was tortured in prison," she added.
The Texas-based real estate agent was released from jail Thursday after pleading guilty to his role in the attack on the Capitol, according to Spectrum News. She was sentenced to 60 days at the minimum-security federal penitentiary camp in Bryan, Brazos County, for "marching, picketing and protesting" inside the Capitol.
"Best birthday ever!!!" Ryan posted on Twitter on Thursday, the day of his release.
She also opened up about her prosecution process in which she alleged in a tweet: "The prosecutor said I was evil for 'preaching' on the steps of the Capitol and being a cheerleader. That's why she wanted me in jail for 60 days I was sent to jail for "preaching" I have no regrets preaching the Name of Jesus on the steps of the Capitol and inside the Entrance. "
In December, she posted a video on social media in which she announced that she would use her time in prison to set up a makeshift spa and work on her own health.
"The one thing I see that's good about going to jail is that I'm going to be able to train a lot and do a lot of yoga and detox," Ryan said. "Also I can't eat because the food is awful and there's just no food. So I hope they have protein shakes and protein bars I think, because you don't want to eat green bologna, that's what they ate," adding, "I'm going to end up losing weight in jail…so hopefully I'll finally get to my ideal weight."
The estate agent said in March last year that she would not serve jail time because she was white. She tweeted that she had "blonde hair, white skin, great job, bright future…sorry to rain on your hate parade. I did nothing wrong."
Newsweek contacted Federal Prison Camp, Bryan for comment, but did not hear back in time for publication.