Four Seasons Announces Expansion in Egypt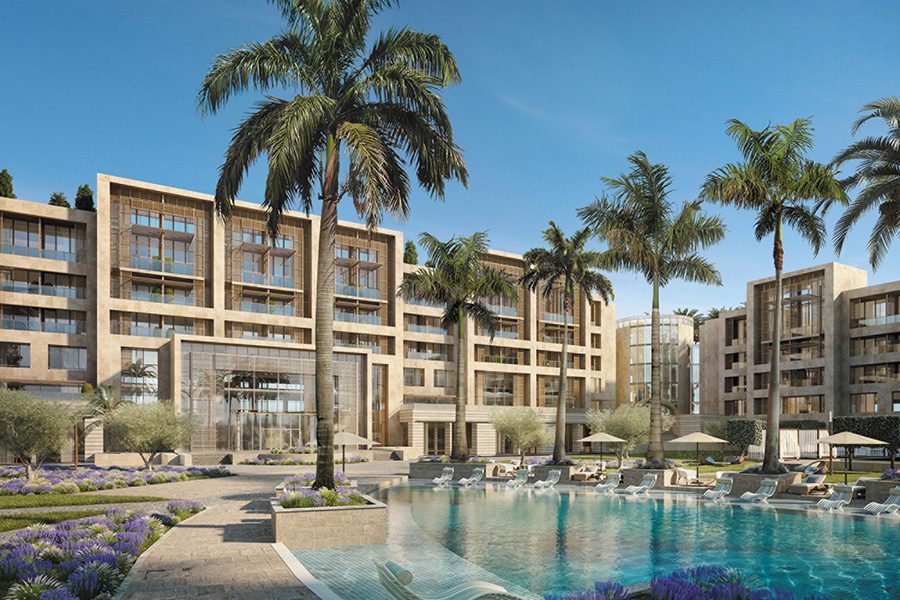 Four Seasons Hotels and Resorts has announced a new partnership with real estate development company Talaat Moustafa Group that will expand the hospitality titan's footprint in Egypt. Four Seasons Luxor Hotel and Four Seasons Hotel and New Cairo Capital Private Residences in Madinaty will both be introduced as part of the deal, while multi-million dollar upgrades will take place at Four Seasons Resort and Private Residences Sharm El Sheikh.
"Egypt is an important destination in the history of Four Seasons, as it marked our brand's entry into the Middle East 22 years ago. Our continued expansion illustrates our continued commitment to the region and all it has to offer luxury travelers and owners alike," said Bart Carnahan, President of Global Business Development and Portfolio Management at Four Seasons. "TMG has long been an integral development partner for our projects in Cairo at Nile Plaza, Alexandria at San Stefano and Sharm El Sheikh. We are excited to continue our exceptional work together, providing guests and residents in Egypt with unparalleled luxury experiences through our collection of new hotel and residential offerings.
The complete renovation of the Four Seasons Resort and Private Residences Sharm El Sheikh will double the size of the property and add new accommodations, restaurants, leisure facilities and meeting spaces. A total of 69 privates, including 25 villas and 44 cottages ranging from 2,100 to 7,650 square feet, will join the property's 77 existing residences. Two-bedroom en-suite chalets are defined by sophisticated interiors and private plunge pools, while four-bedroom villas offer ocean views, private plunge pools, and expansive outdoor entertaining areas.
Scheduled to open in 2025, the Four Seasons Hotel Luxor will be designed by WATG to reflect the heritage of Luxor's setting along the Nile in southern Egypt. The 200-room retreat will be outfitted with multiple dining options, multiple pools, luxury shopping, a tranquil spa, fitness center, youth center, and 14,000 square feet of meeting and event space.
Also slated for 2025, the Four Seasons Hotel and Private Residences New Cairo Capital at Madinaty will debut as part of the 460-acre Madinaty development in the heart of Cairo. Pierre Yves-Rochon will design the spectacular destination, which will house 346 rooms and suites. Private residences will also be hosted on site, spread across 107 villas and 80 luxury residences. The villas, ranging from 7,760 to 19,880 square feet, will feature contemporary aesthetics as well as floor-to-ceiling windows, rooftop gardens, limestone finishes and private pools, while the luxury residences will range from 2,380 to 7 210 square feet. Gourmet restaurants and bars, a free-standing spa and fitness center, and a ballroom outfitted with vaulted ceilings and a complimentary outdoor lawn will round out the amenities.
More HD:
Meet the power couple behind Höweler + Yoon Architecture
The best new rooftop pools around the world
Nobu Hotel Barcelona marries Japanese and Spanish design