"Breakthroughs Every Day" in Affordable Housing Initiative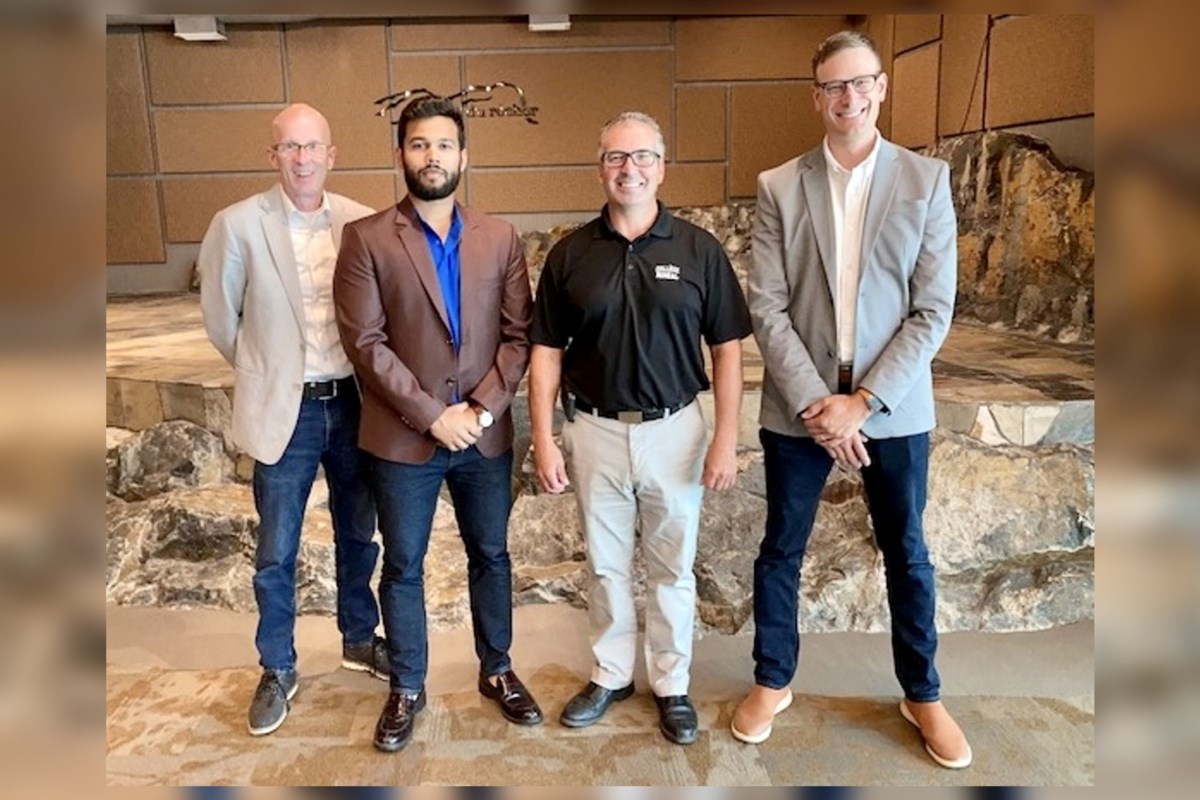 A collaboration led by Habitat for Humanity's Northern Ontario Gateway, the Our House/Notre Maison initiative will work to develop unique, easy-to-build and cost-effective homes
When it comes to the need for affordable housing, a newly formed collaborative group in Sudbury said there was nothing left out.
"We are making breakthroughs every day," said Michael Cullen, Director of Community Partnerships at Habitat for Humanity's Northern Ontario Gateway.
The new initiative is a partnership between Gateway North, Collège Boréal, construction companies EllisDon and Soublière, and local architecture firm 3rdLine.Studio.
Called Our House/Notre Maison, the plan is to develop unique, easy-to-build and cost-effective homes. Whether it is small houses, houses in housing estates or scattered throughout the city, this is decided at each consultation meeting. And not only do these meetings include builders and developers, but also potential residents.
Although not new to the world of nonprofits having served for a long time as executive director of the United Way, Cullen now focuses on ensuring affordable housing for Sudbury residents, especially newcomers, and those who traditionally face difficulties in securing housing. For reasons such as discrimination or reliance on income supplements, BIPOC, veterans, people with disabilities, and people from 2SLGBTQ+ communities face housing insecurity, and it is the voices of these communities that Cullen hope to engage.
The exciting project we're doing right now is actually consulting with those groups on a deeper level, getting their feedback, and involving them in the design elements," Cullen said. Right. It's one of the unique pieces, one of the many unique pieces that we put out that are very transparent and very attractive. These conversations are going to go a long way and it's going to drive everything," he said. "I really believe there has to be consensus, not politics, at the heart of what we're going to do."
Of course, it's not just these groups that face housing insecurity as the cost of living rises, but not wages. The Canada Mortgage and Housing Corporation (CMHC) defines "affordable housing" as housing costs less than 30% of a household's pre-tax income. According to Public Health Sudbury & Districts, more than 21% of families spend more than 30% of their household income on housing costs.
Gateway North specializes in seller's trade-in mortgages, hire-purchase financing that allows the homeowner to own the home after a set payment period, with no down payment required, and will likely remain part of Our House /Our House project. "We also dedicate significant resources to making sure families or individuals moving into these homes are knowledgeable about homeownership, home repairs and financial literacy," Cullen said. "We put real resources into training them, because the last thing we want is to celebrate a home for an individual or a family, and then two years later, they don't understand what they're doing. have registered. "
And rather than offering these homes to homeless or vulnerable people, they are being offered to those who can maintain them effectively, freeing up community and social housing for those who need it.
Modular-style homes, built using one or more pre-engineered three-dimensional components or "modules" and constructed partially or completely off-site, then transported to a property and assembled there, like building blocks, are the preferred method to explore at this point. , said Cullen. But that's about all the band is certain of at this point; the rest will be determined on the fly, as advice and inspiration come.
"We are already talking about building our first prototype house in the Collège Boréal workshop," he said.
They also plan to manufacture on the go. "We envision a mobile plant that can be mobile, and we're already seeing interest from a lot of northern communities. Imagine a modular factory that goes to an area and can build 30 houses in a month.
Even though these houses will probably not have a basement, they will still be ready for winters and northern needs. "We look at the latest solar technologies, R-values ​​(insulation), all that stuff. I mean, these homes are legitimately going to be like a regular home, warm and cozy."
Cullen said that because of the passion that drives partners and community groups, "I'm very confident that we'll be building around this time next year, and a few houses, not just one."
Any organization interested in getting involved in the initiative can contact OGN's Michael Cullen directly at [email protected] or 705-929-9892.